Fáilte and Welcome to Monastery N.S.
We are the longest established primary school in Ardee with an enrolment of approximately 260 pupils and we commenced the coeducation of boys and girls in Junior Infants in September 2022. Next year we will have girls and boys in Junior and Senior Infants. We have high standards in literacy and numeracy and ensure that your child has a rounded education with an emphasis on music, art, drama, sport and pupil Wellbeing.
Our school facilities and space are second to none. We have a beautiful newly refurbished and extended school building containing 10 mainstream classrooms with double cubicle toilets for boys and girls in each one. We also have 5 support teacher rooms and a huge new gymnasium. We have state of the art technology with each classroom having a new Activpanel, a new PC, a HD webcam, laptops, iPads, high speed fibre broadband, access to a large amount of educational software and access to centralised photocopying and printing services.We also have two excellent yards; one secure and enclosed yard for infants only with new playground equipment, Go Karts and a new Wendy House and a large Senior yard with soccer pitches, a basketball court and beautiful seating benches. All of our pupils use our School Field with two sets of gaelic football posts, a beautiful nature walk and a running track. All in all we have the largest and best playing facilities for our pupils of any school in the north-east. Our spacious new building and modern facilities provide us with a 21st Century centre for the teaching and learning of your son or daughter.
Brothers and Siblings 2023
Latest Photographs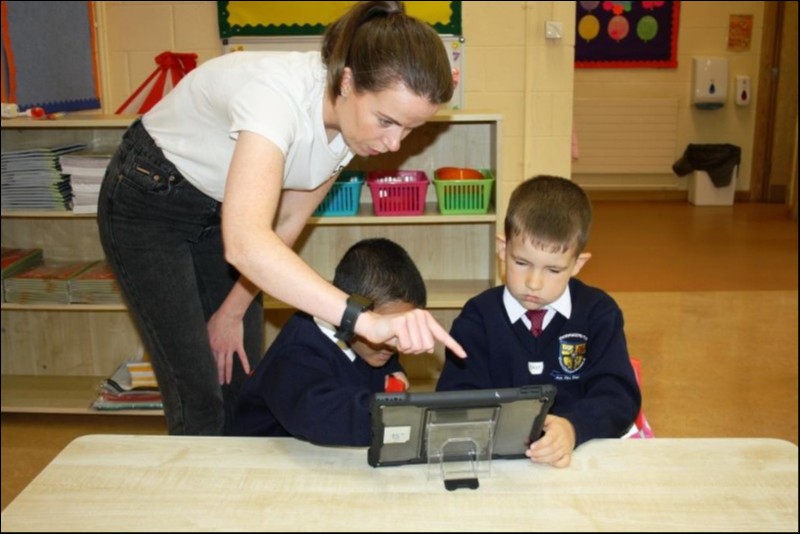 Monastery National School, Ardee, Drogheda Rd, Ardee, Co. Louth, A92 X788 Phone: 041 685 3641